Behind the scenes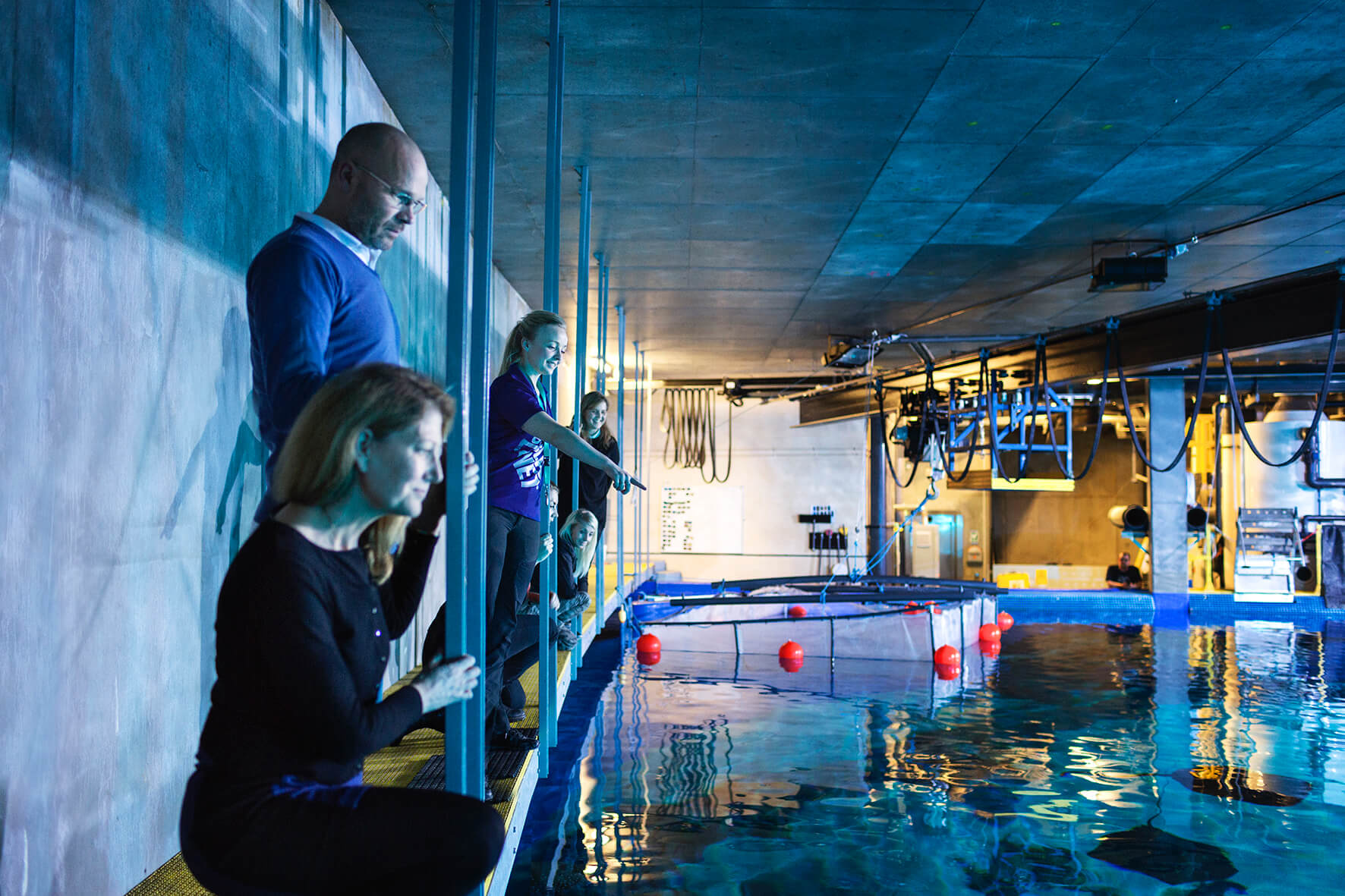 Look beyond the aquarium glass, explore the basement and passages filled with technical installations and step out onto the feeding bridges. See the "secret" animals, which are enjoying life out of the limelight in the aquarium's hidden halls as research animals or due to lack of space.
A high-tech aquatic marvel
What does it take to keep thousands of gilled creatures from all over the world alive? Visit our engine room and learn about the high-tech world of aquarium technology that pumps life into Copenhagen's 6-star fish hotel.
The Sustainable Planet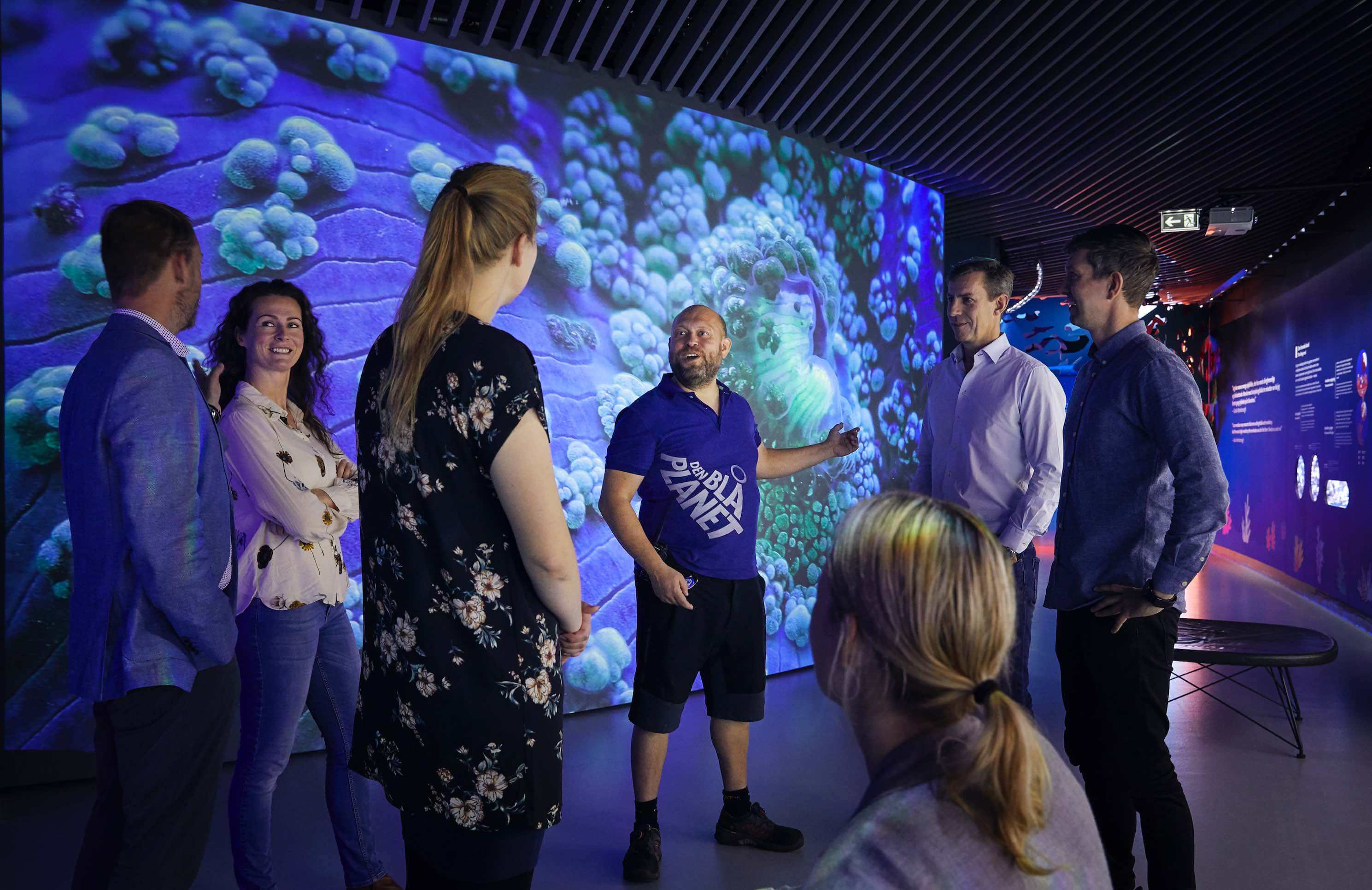 Take a tour behind the scenes of Den Blå Planet, and learn about the consequences that climate change, pollution and environmental crises have on the oceans breath-taking animal kingdom.
Once Upon a Sea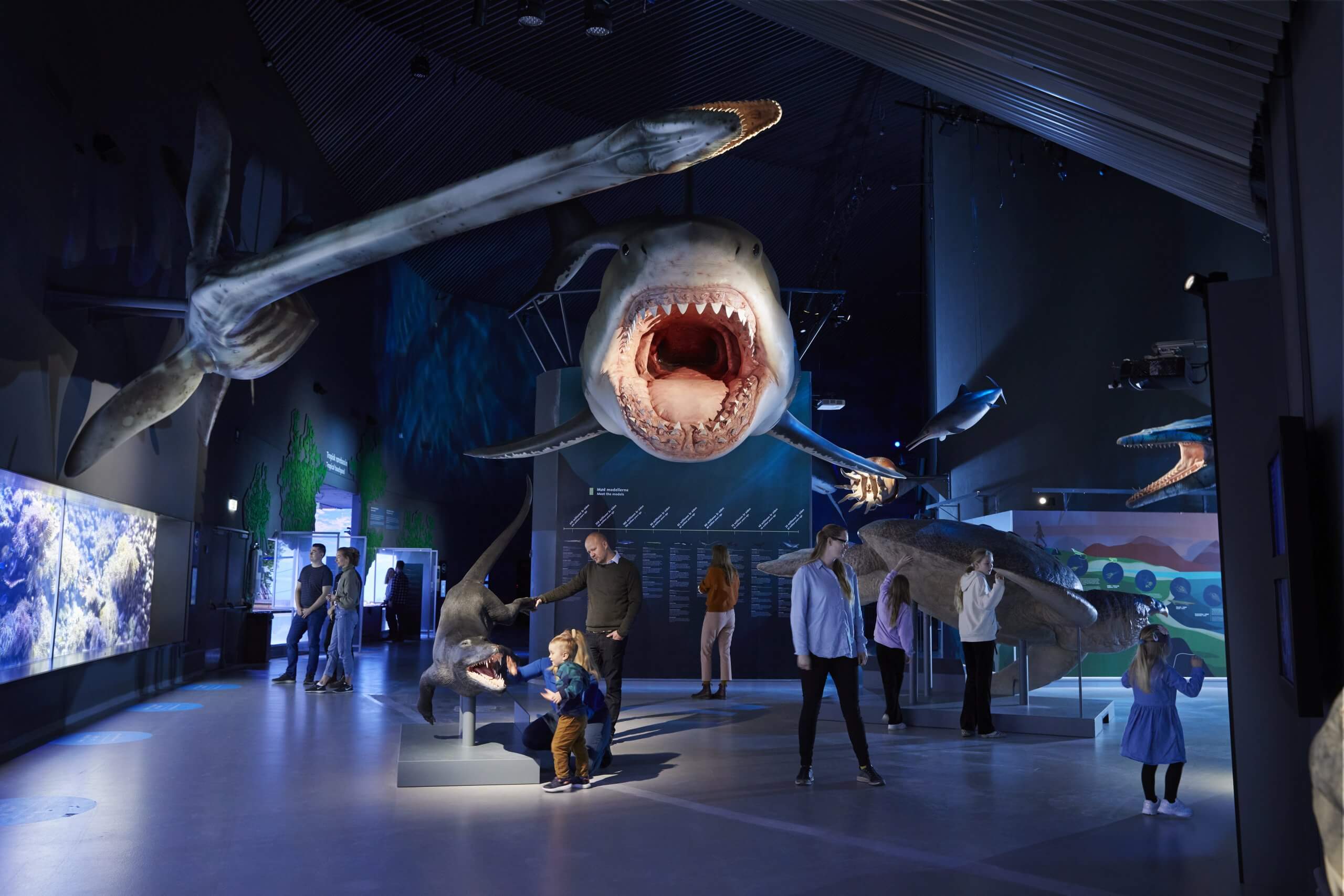 Have you ever experienced a Megalodon up close and personal? Even though it ruled the top of the food chain, it became extinct. But why? Join us on a tour through the ocean's ancient history amongst the marine giants of the past, and learn all about the evolution of life.
Learn more about prices, times, access for people with disabilities etc.
Send inquiry