Behind the scenes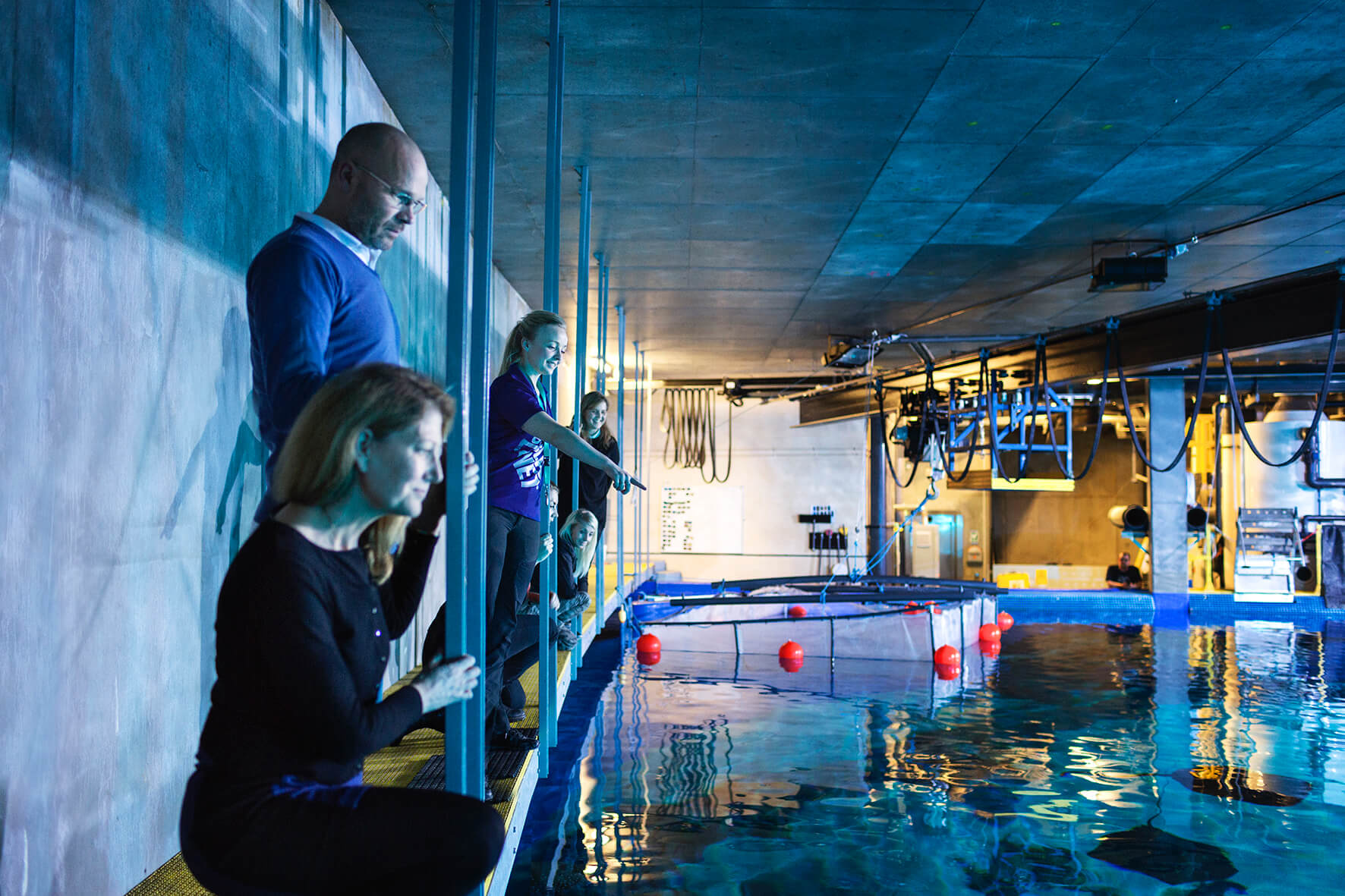 Look beyond the aquarium glass, explore the basement and passages filled with technical installations and step out onto the feeding bridges. See the "secret" animals, which are enjoying life out of the limelight in the aquarium's hidden halls as research animals or due to lack of space.
A high-tech aquatic marvel
What does it take to keep thousands of gilled creatures from all over the world alive? Visit our engine room and learn about the high-tech world of aquarium technology that pumps life into Copenhagen's 6-star fish hotel.
Tour of the 7 senses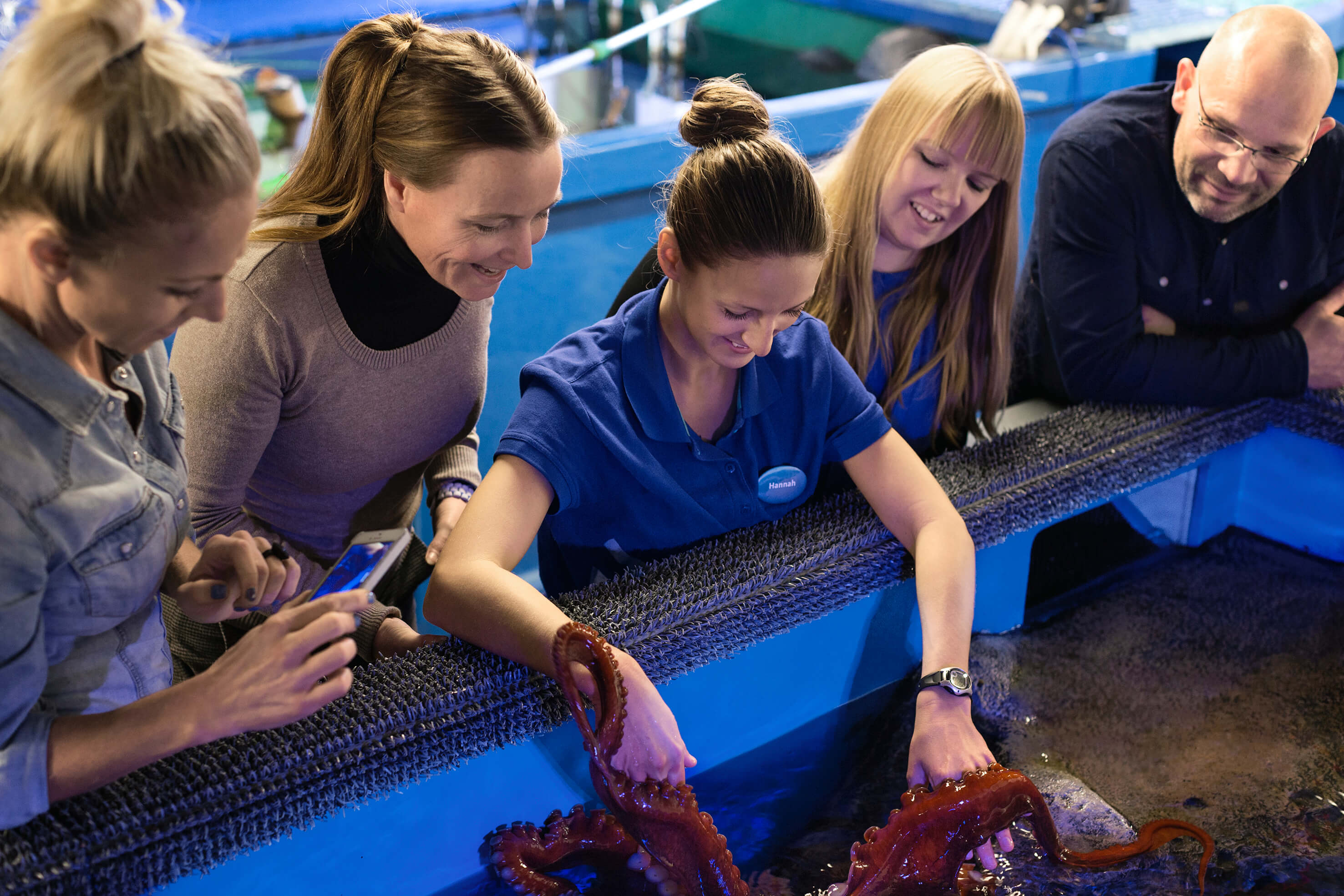 Humans "only" have 5 senses, but this unique tour caters to 7 senses – including senses beyond all human experience!
Wet Light District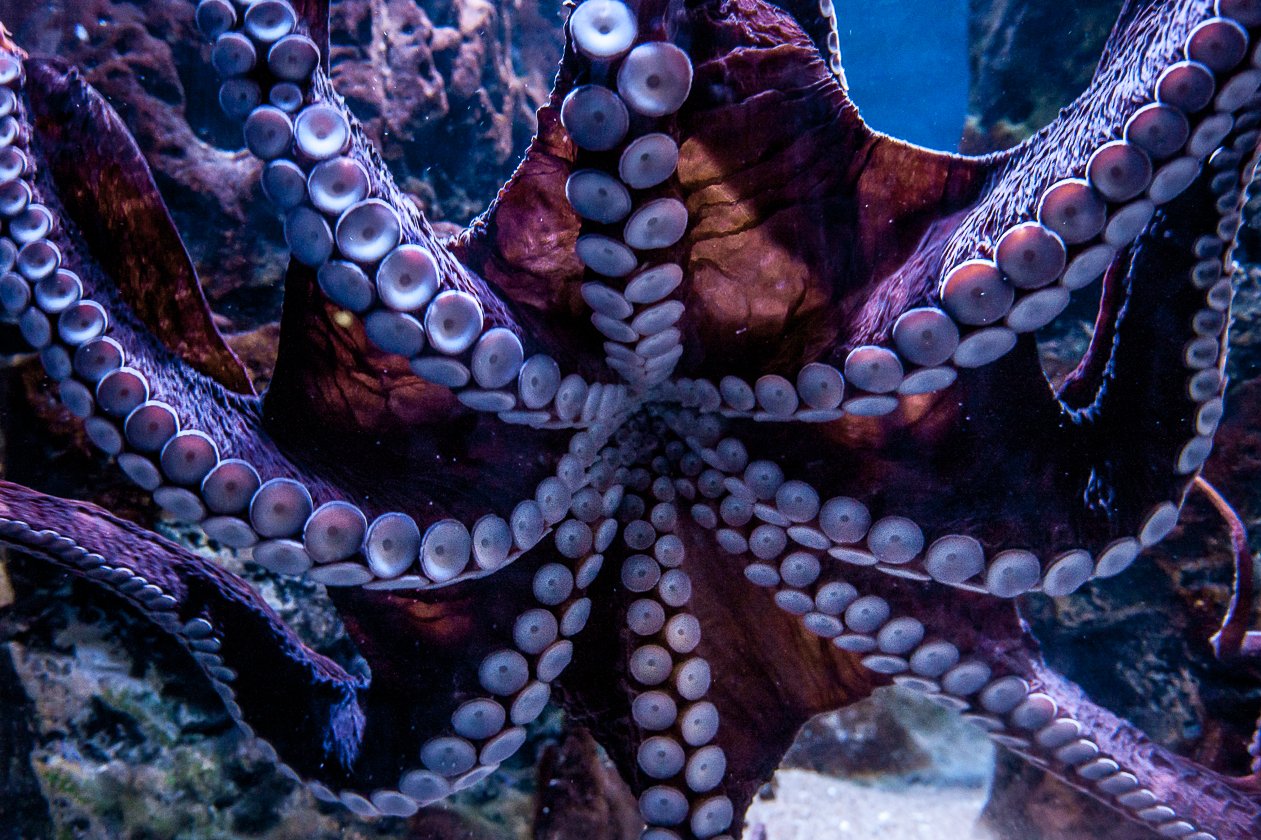 Have you heard of the octopus' "sexy arm"? Or naked snails with sword-fighting penises, homing sperm missiles and double-barrelled penis clasps? Prepare for a tour that is definitely for adults only!
Voyage Around the Reef – The Secret of the Corals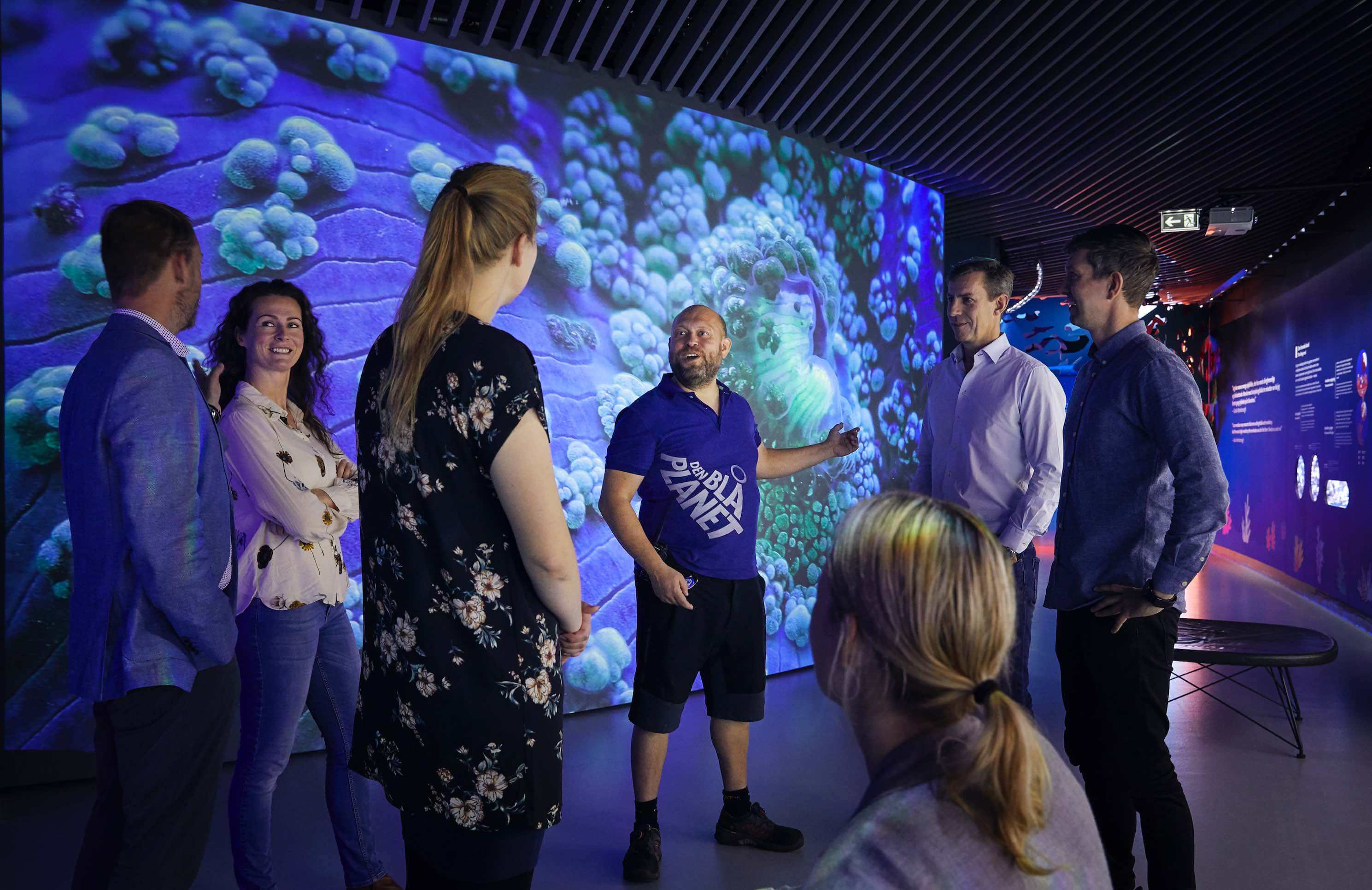 As part of the coral reef exhibition at Den Blå Planet, National Aquarium Denmark, this special guided tour will provide you with a unique insight into the coral reef: the city of the ocean.
Learn more about prices, times, access for people with disabilities etc.