Fossils show that of all animals living today sharks are those that have been in existence the longest, having populated our oceans for over 450 million years. This makes them some of the oldest creatures on the planet – and one of the few groups of animals to survive the mass extinction events that killed and ended the development of many animals that used to inhabit the planet. Even the Permian–Triassic extinction event, which wiped out 95% of all marine life, could not stop the sharks. And nothing can stop National Aquarium Denmark – Den Blå Planet from showcasing these amazing creatures over Easter.
Go to webshop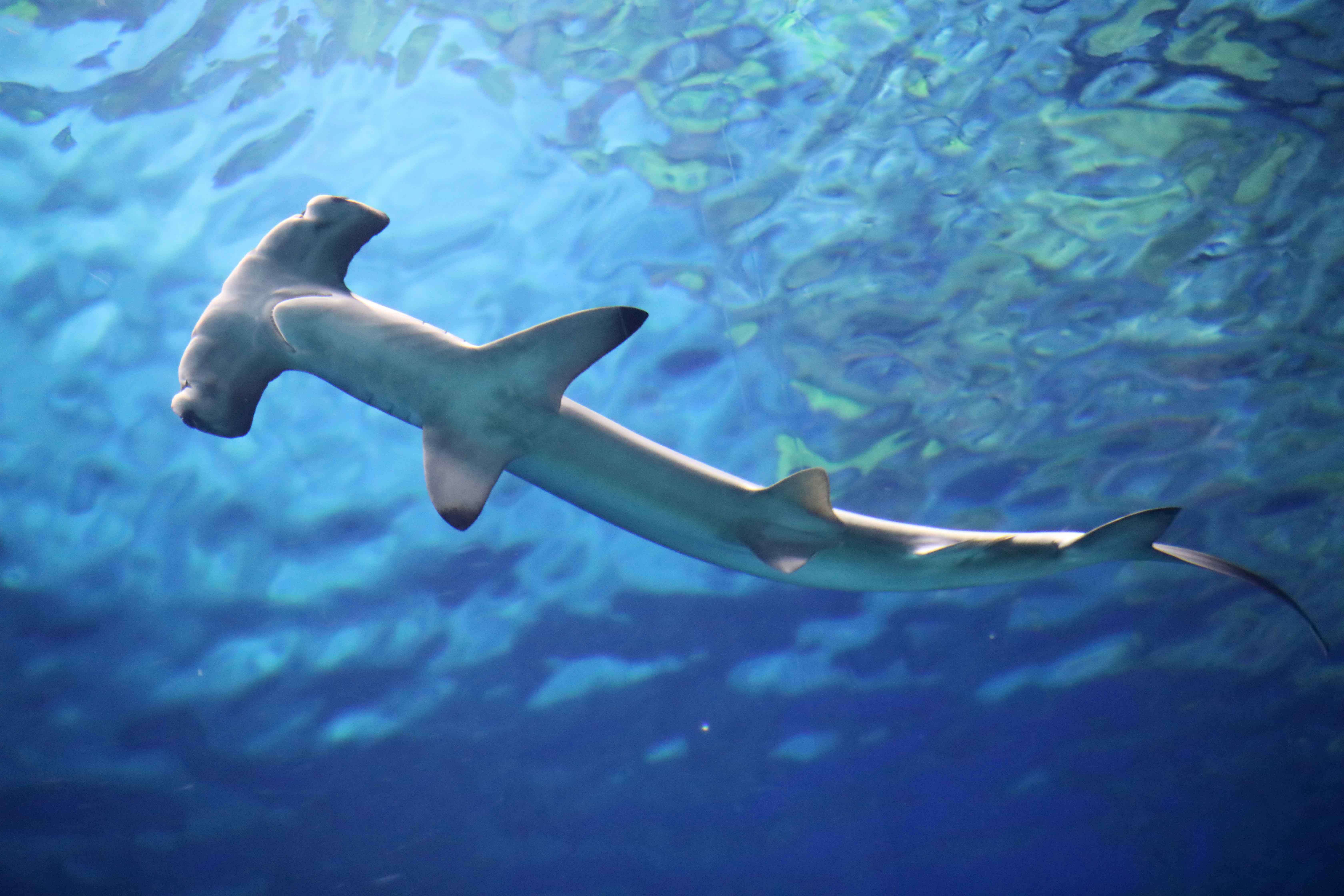 Get hooked on sharks at our Shark School
How many senses does a shark have? Find out at National Aquarium Denmark – Den Blå Planet Shark School, where shark enthusiasts share their knowledge in a children-friendly forum. At Shark School, you can learn more about these animals, which are revered as gods in Hawaii but which became objects of hate after being portrayed as a killing machine in the Jaws films.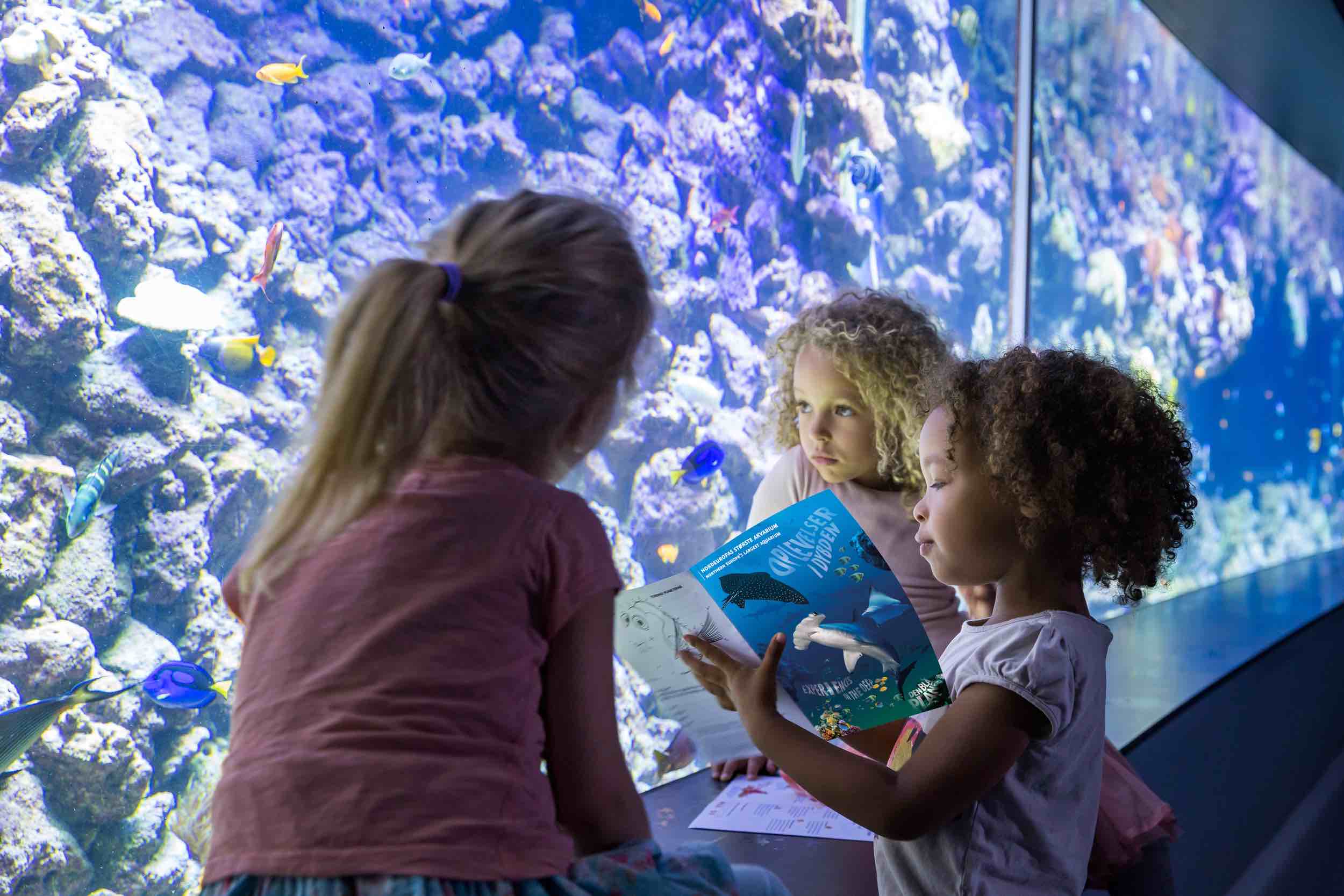 Egg treasure hunt – can you crack it?
Take part in our wild egg hunt around the many aquariums and learn about all the amazing animals you encounter on your way.
Remember to see the real shark eggs on display in the exhibition. See how a shark foetus develops inside an egg.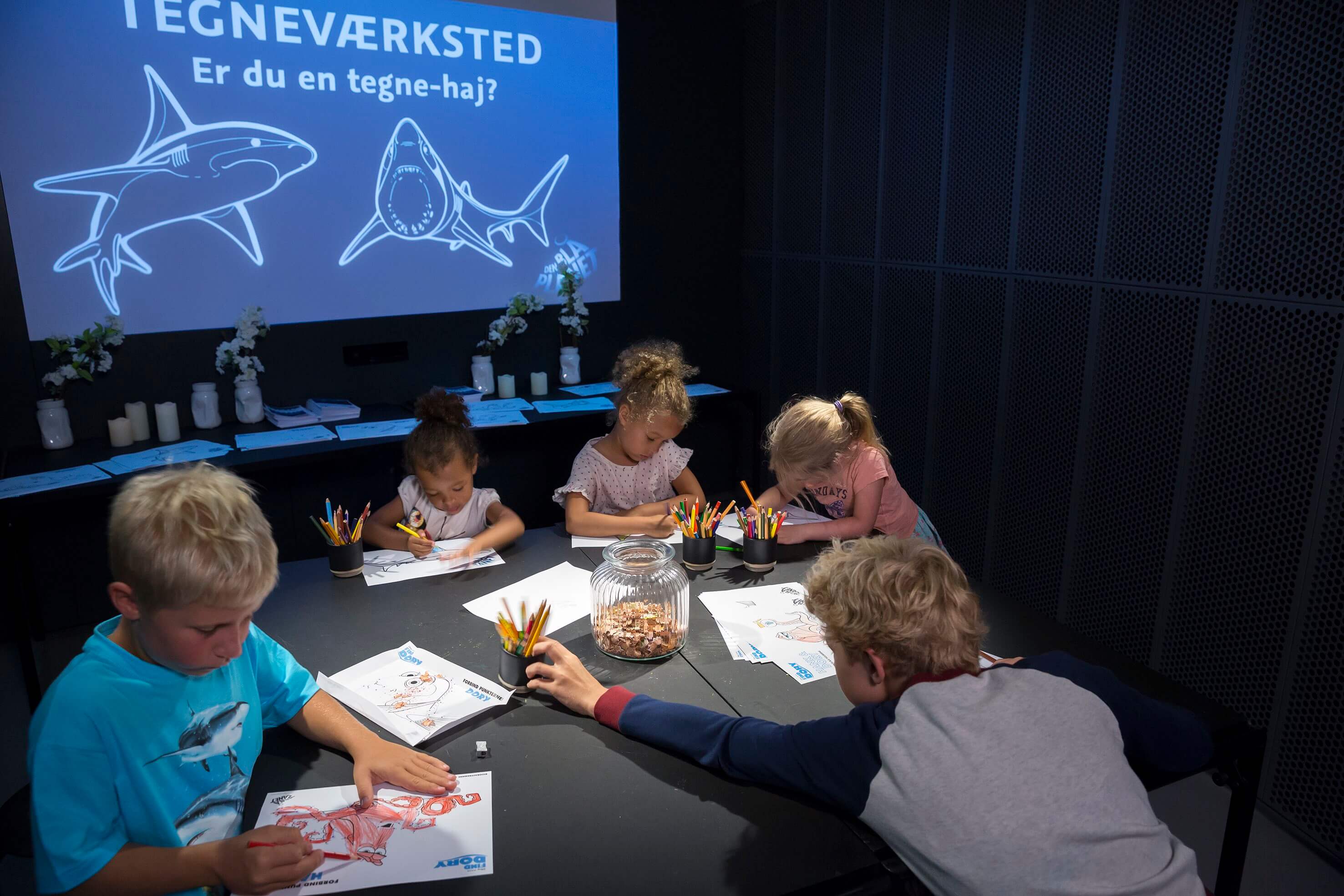 Shark Workshop – cast your own shark's tooth
Forget all about the Easter Bunny! At our Shark Workshop you can cast your very own shark's tooth or shark's egg to take home with you. You can also make an Easter card with gills or just colour in your favourite animal.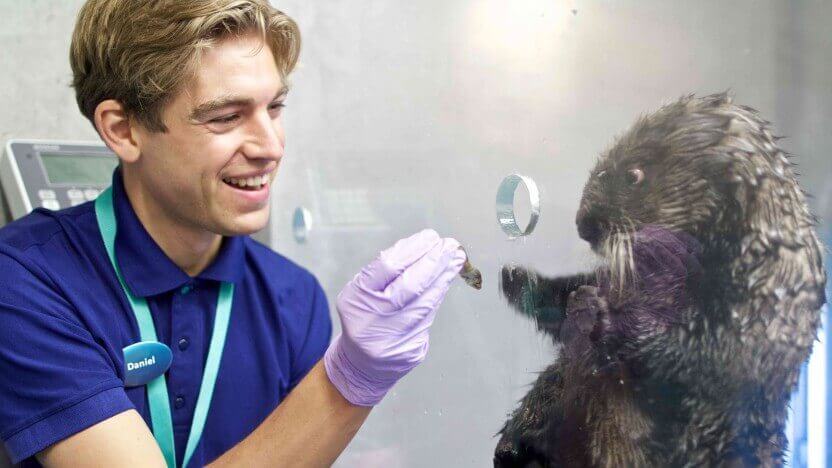 Close Contact with Sharks and Sea Otters
Close Contact with Sharks and Sea Otters is your chance to meet the animals that live behind the aquarium glass and inside the enclosures. Here, you will be able to feed and interact with the animals and immerse yourself in their world as never before.
After briefing you on the history, habits and general anatomical functions of the animals, your aquarium keeper guide will escort you to the edge of the enclosure – a mere hand's width away from the animals themselves.
[oplevelse id="18362″ display="button"]