Look forward to an informative, yet fun day at Den Blå Planet, National Aquarium Denmark. As well as encountering hammerhead sharks, rays and sea otters, you can now see a special exhibition about the coral reef.
Special exhibition on the coral reef
Tucked just beneath the surface of the ocean, the coral reef teems with life. Coral reefs cover less than 1% of the ocean yet they are home to more than 25% of all its life: millions and millions of fish, crustaceans and molluscs are just some of the many reef-dwellers.
Enjoy the experience of an exhibition that shows off the unbelievable beauty and vulnerability of coral reefs and how important they are to the ocean.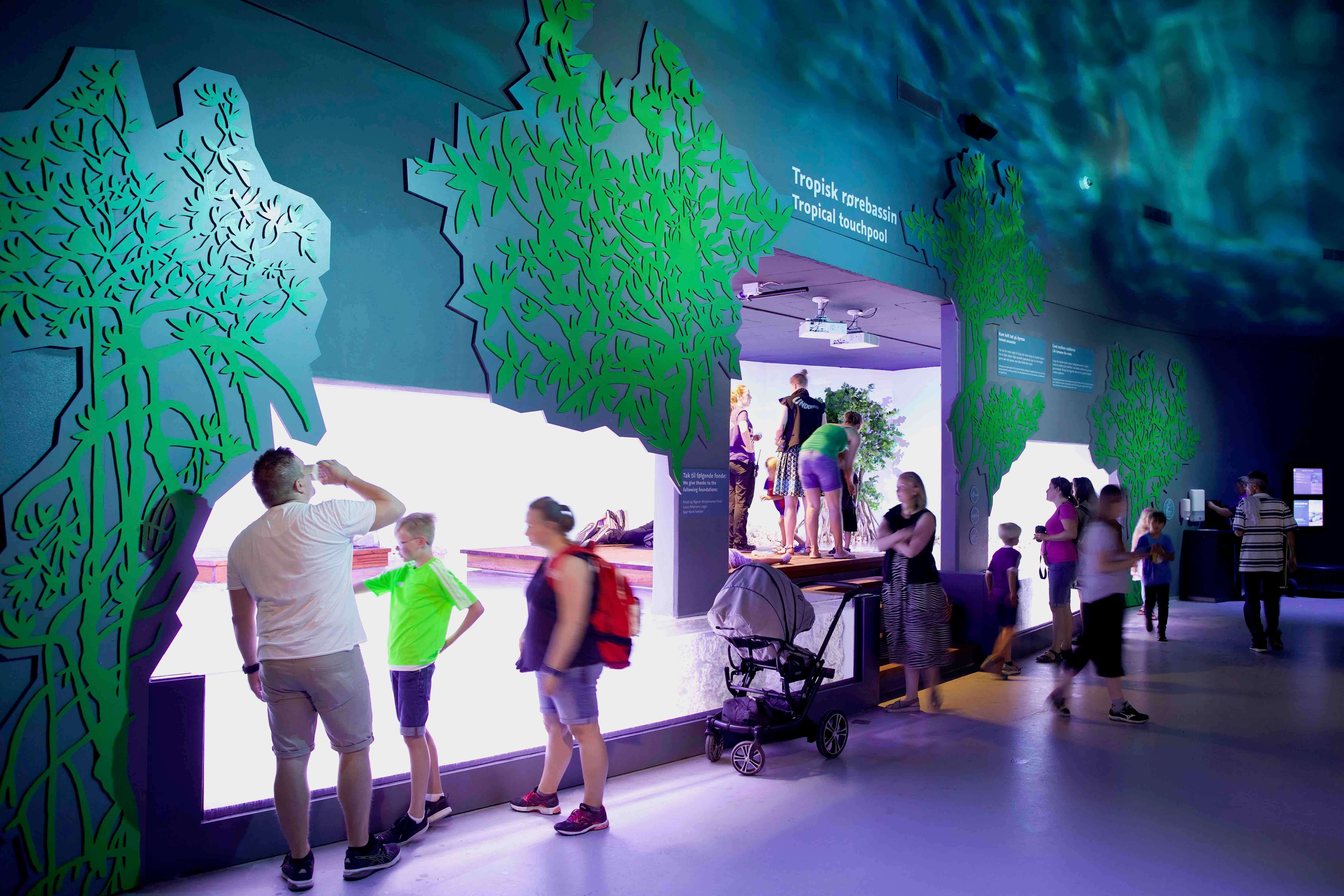 Touch sharks and rays in the new tropical petting basin
Would you dare to touch sharks and rays?
You can find out if you dare at the new tropical petting basin at the National Aquarium Denmark – Den Blå Planet. This is where you can get real close to tropical species such as sharks and rays. So close in fact, that there is a risk of wet sleeves and a guarantee of wet fingers.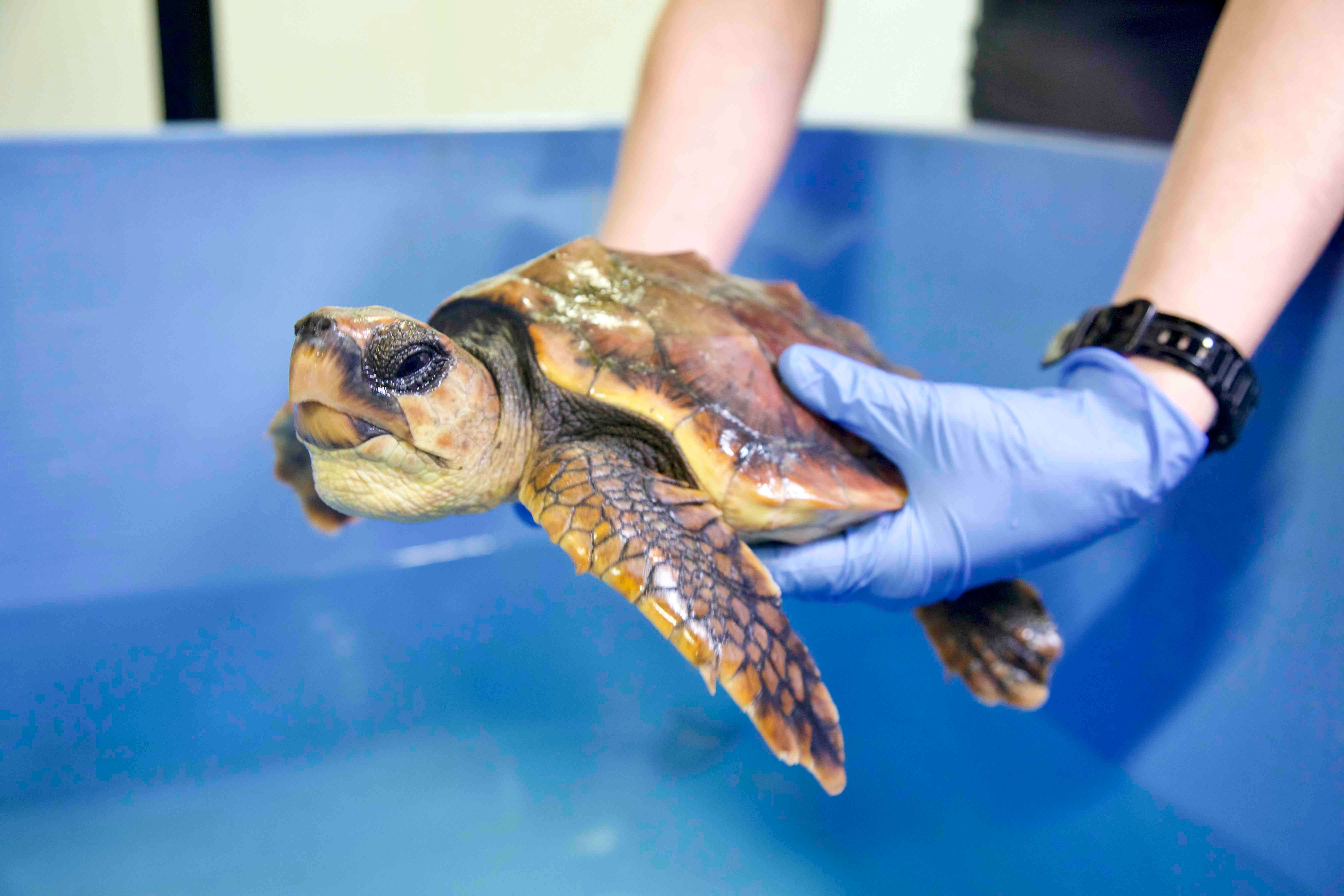 Meet our newest resident
A walk on the beach became a rescue mission for two tourists, who made an exciting discovery, a few days after New Year's. Struggling amongst the icy cold waves, crashing on the beach of the West coast of Denmark, was a tiny loggerhead sea turtle.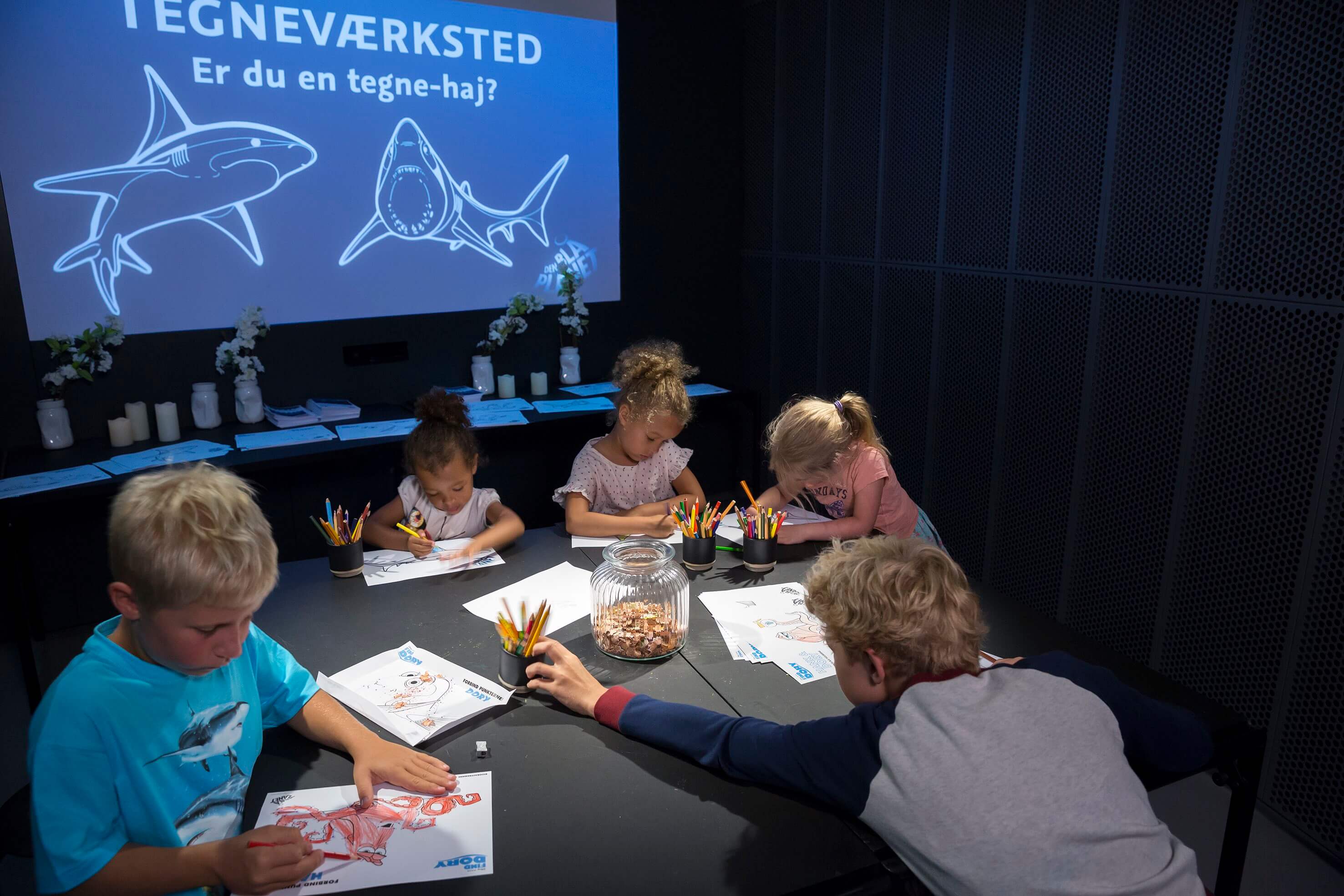 Become a coral reef architect
During the winter holiday, you can become a coral reef architect and build a coral reef.
And if you're itching to unleash your creative side, then why not pay a visit to the coral reef workshop, where you can colour in your favourite coral reef fish and help decorate The Blue Planet.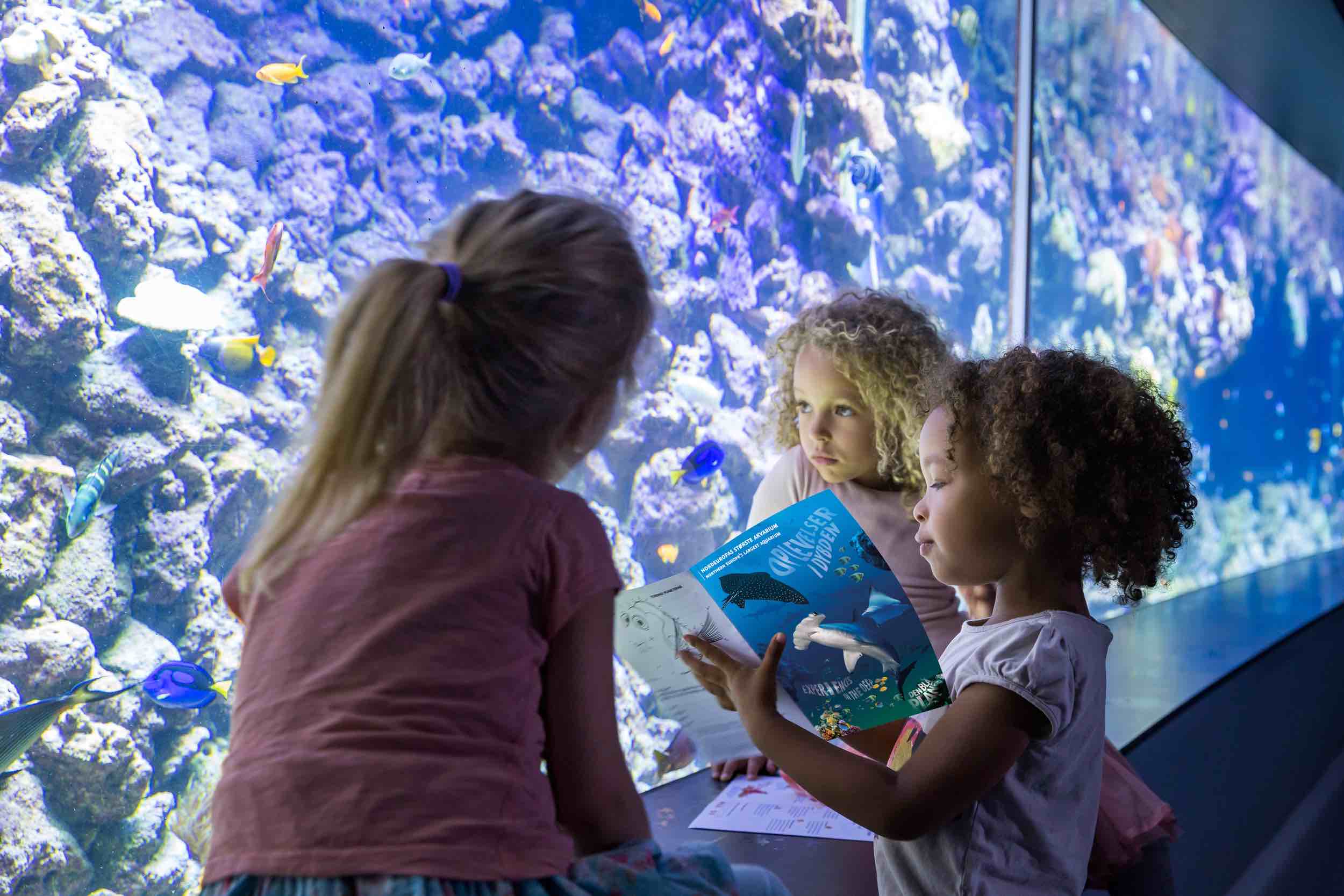 Treasure hunt for all children
Go on a fun treasure hunt around the exhibition and get to know the residents of the coral reef better. We have hidden stamps around the coral reef exhibition that you can look for while learning more about coral at the same time.
Close encounter with a sea turtle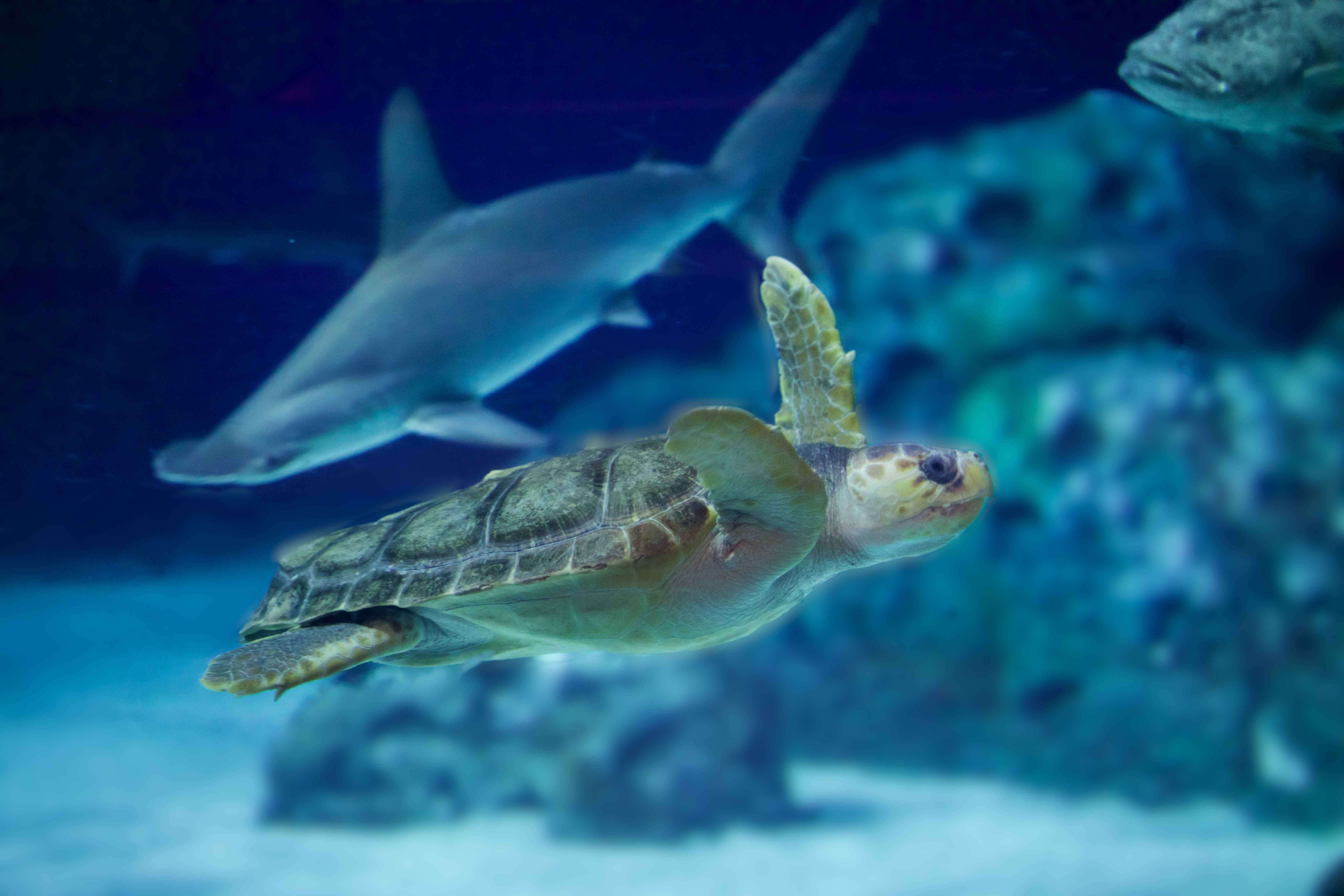 Your heart my skip a beat when you get up close with Denmark's only sea turtle.