---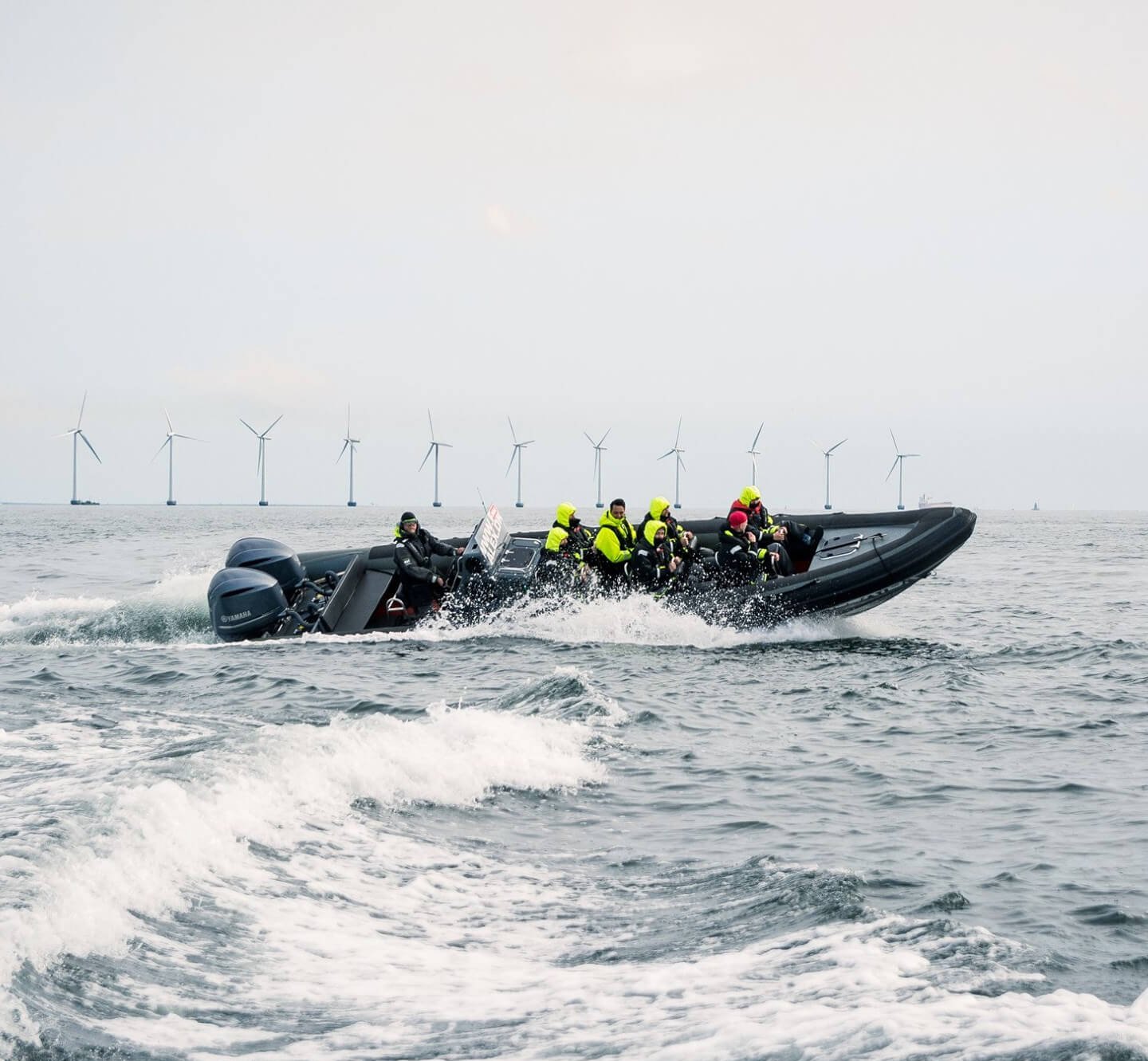 Speedboat seal safari

Every Tuesday and Thursday, Den Blå Planet takes its largest "aquarium" into use, namely Øresund and invites you to a seal safari in a fast speedboat. The trip goes towards the southern part of Saltholm, where you can experience Denmark's answers to wild lions from a distance – the curious seals. With a knowledgeable narrator on board, wild stories are told about the seals that lie on the shore and sunbathe. The speedboat (RIB) can sail up to 100 km/h, so hold on to your hats!
Departures are at 4 pm, 5:30 pm and 7 pm from our pier.
Read more and buy tickets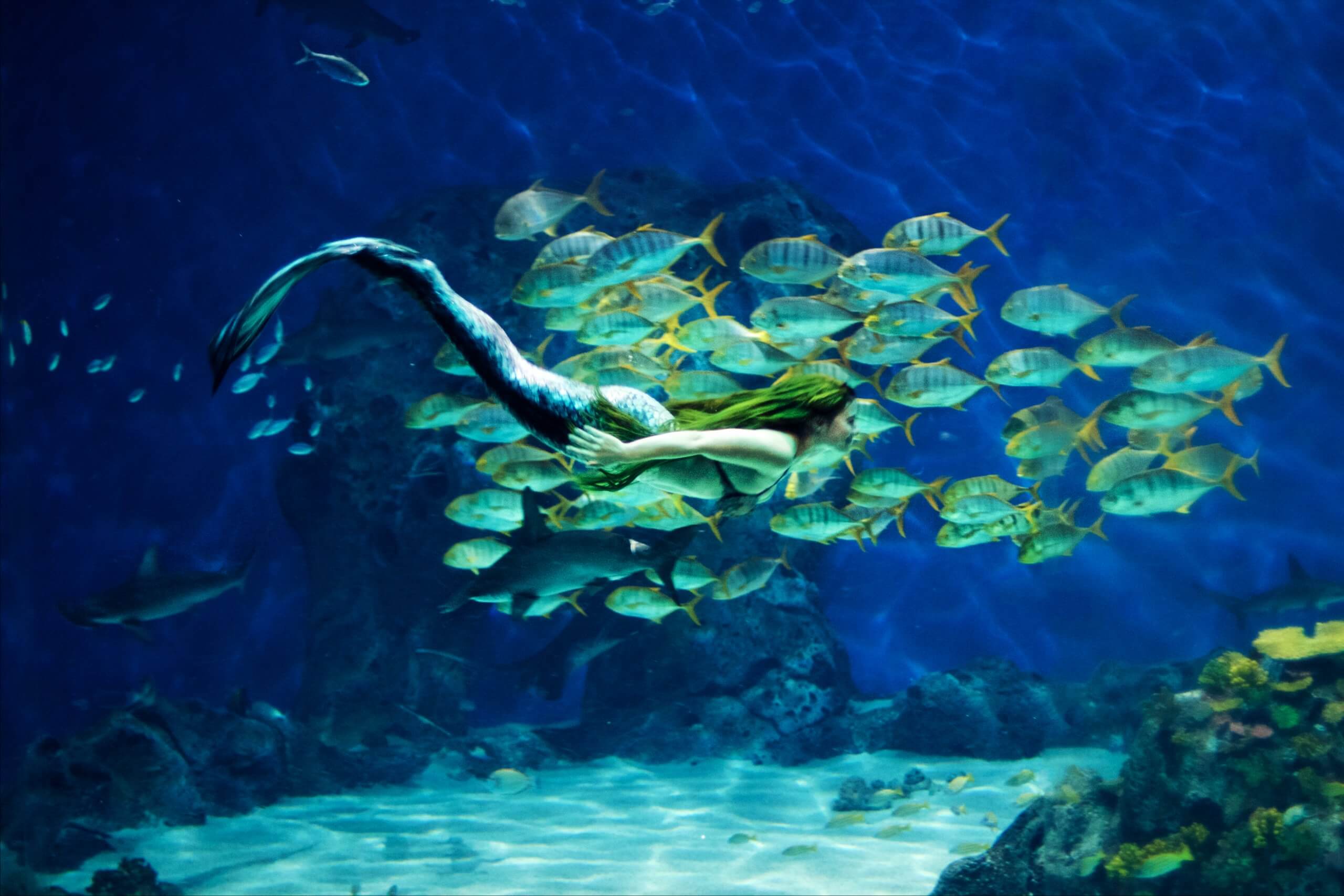 Mermaid shows every saturday
The mermaid performs among majestic hammerhead sharks and elegant stingrays every Saturday at 4:30 p.m. (25th of June – 6th of August). Join us in front of the enormous window at The Oceanic Tank, where you will hardly believe your own eyes. You can meet the mermaid at 5 p.m., where it is possible for children to have a picture taken with her.
Be sure to purchase your tickets online before you arrive. Tickets are often sold out during weekends and holidays.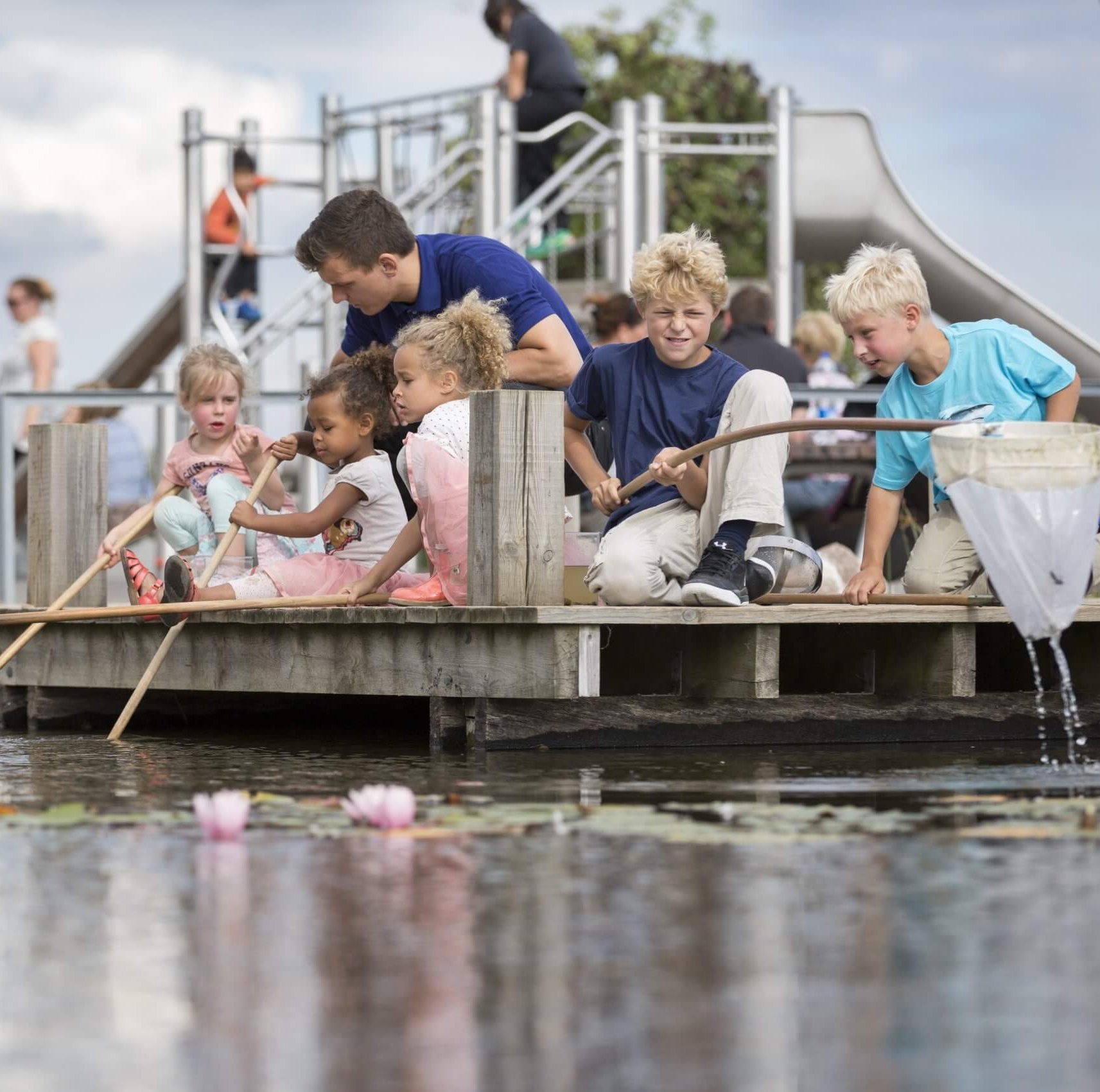 Splash, slosh, slide! The outdoor areas are open.
Nothing compares to children exploring life in a pond. An enchanting microworld filled with tiny living creatures – it's like peering into a strange new universe. In our brand new pond, the Wondrous Pond, you can go exploring with a fishing net and magnifying glass. The water playground is designed to promote physical activity and cooperation. Den Blå Planet also has a large area where everyone can have fun learning about water through physical activity and cooperation. The water playground is designed to promote physical activity and cooperation.
Or how about becoming an archaeologist for a day? This summer you can find real fossils of shark teeth hidden in our large sandbox. If you find any teeth, just take them home. But be careful if you have bare feet in the sand, because the fossils are quite sharp!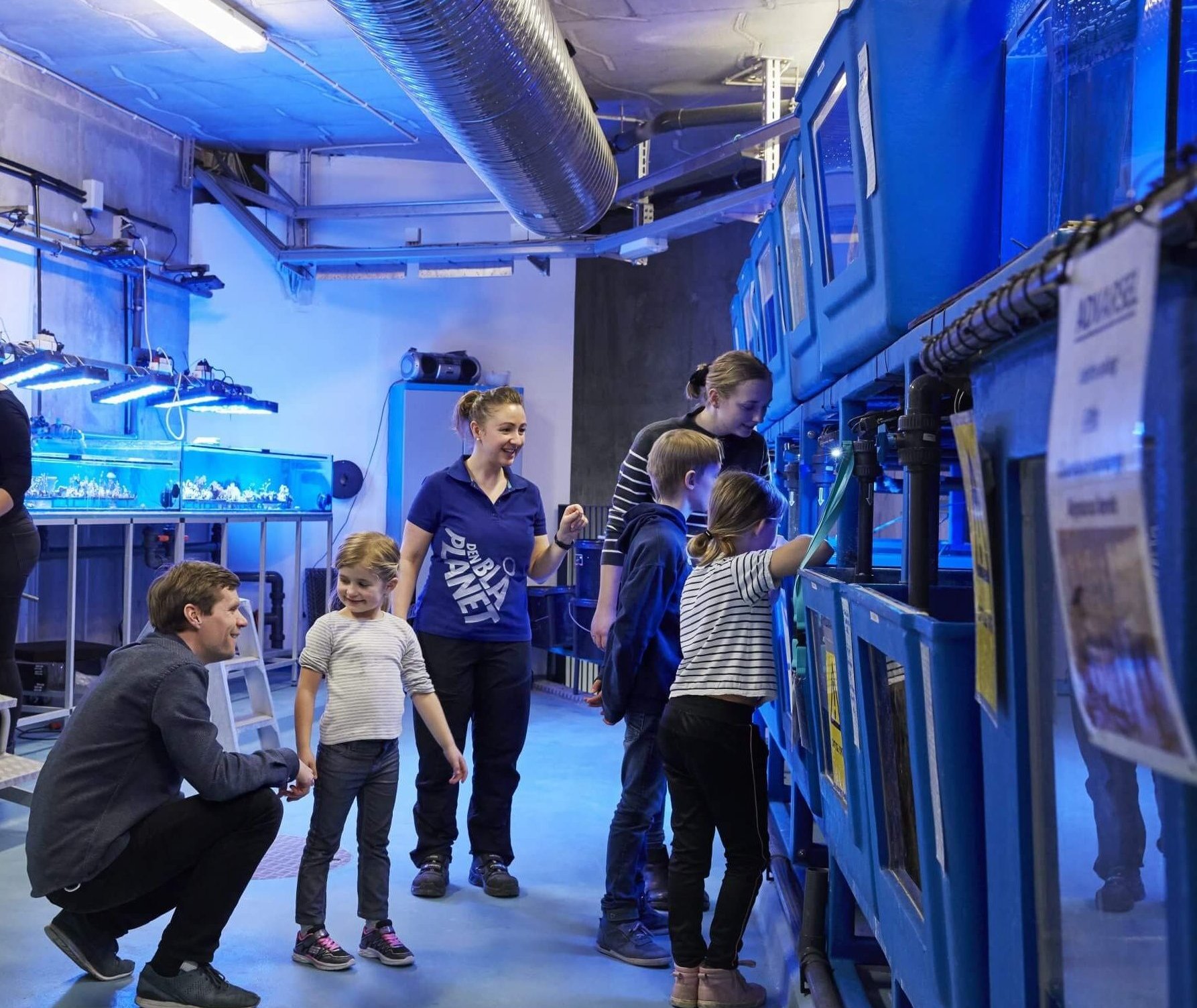 Guided tours behind the scenes
During the summer holidays you can explore 'behind the scenes' at the aquarium, when one of our narrators invites you in for an exclusive tour of the otherwise closed and secret parts of the Den Blå Planet. On the tour you will hear interesting stories about the house's hidden aquariums and huge technical rooms.
Every day 5 pm, 6 pm, 7 pm and 8 pm – first come, first served. We meet at the large round overview map in the middle of the aquarium (right at the entrance).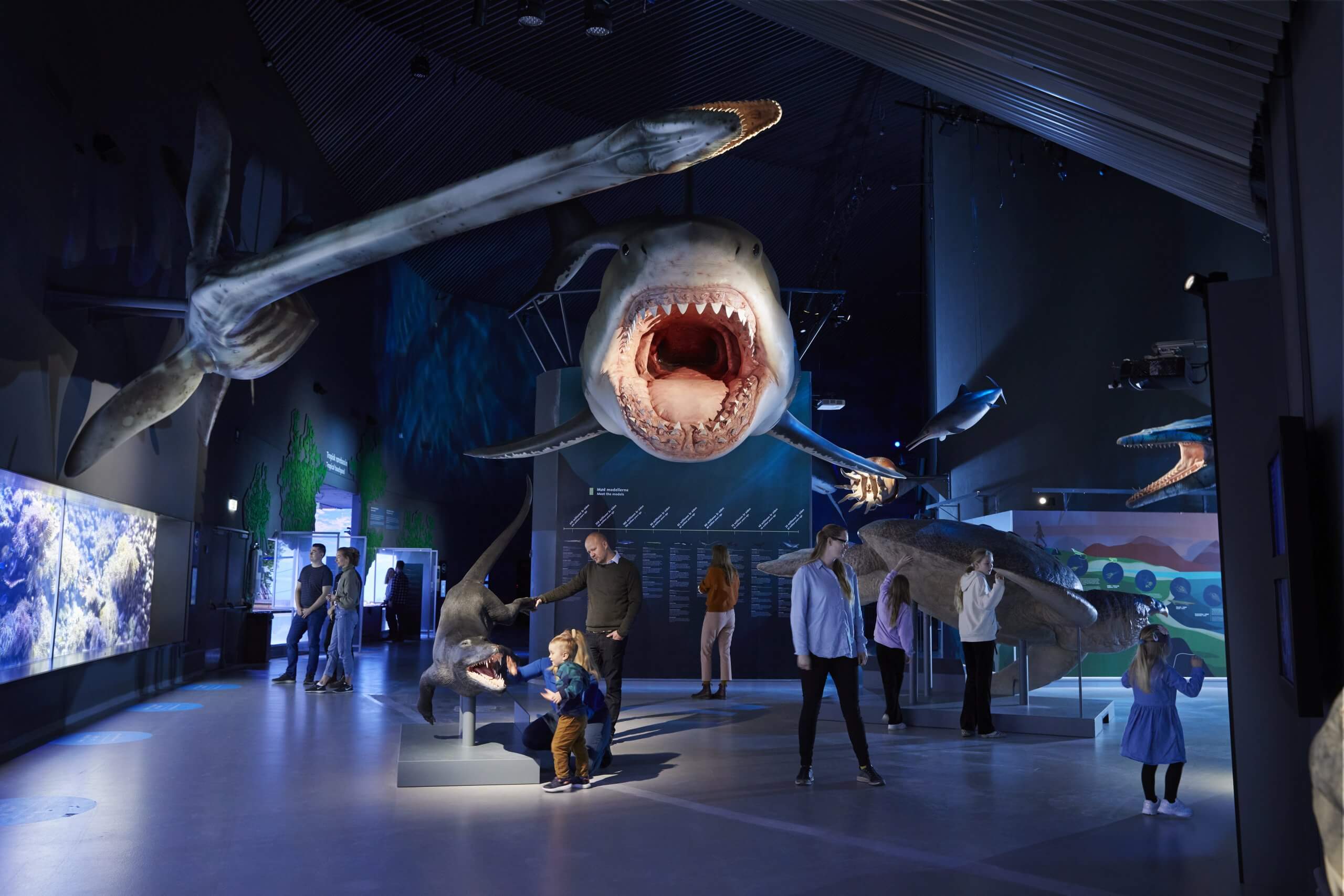 Special Exhibition: Once Upon a Sea
Welcome to the ocean, as you've never seen it before. Once Upon a Sea is a special exhibition all about the history of the ocean and the spectacular sea creatures of the past. The exhibition runs until the end of 2022. The heart of the exhibit is 10 models of the most spectacular ocean creatures that ever lived. The models are life sized and represent a snippet of the most significant animals to have lived in the 550 million years of ocean history.
Read more about the exhibition here https://denblaaplanet.dk/en/visit-us/special-exhibition-once-upon-a-sea/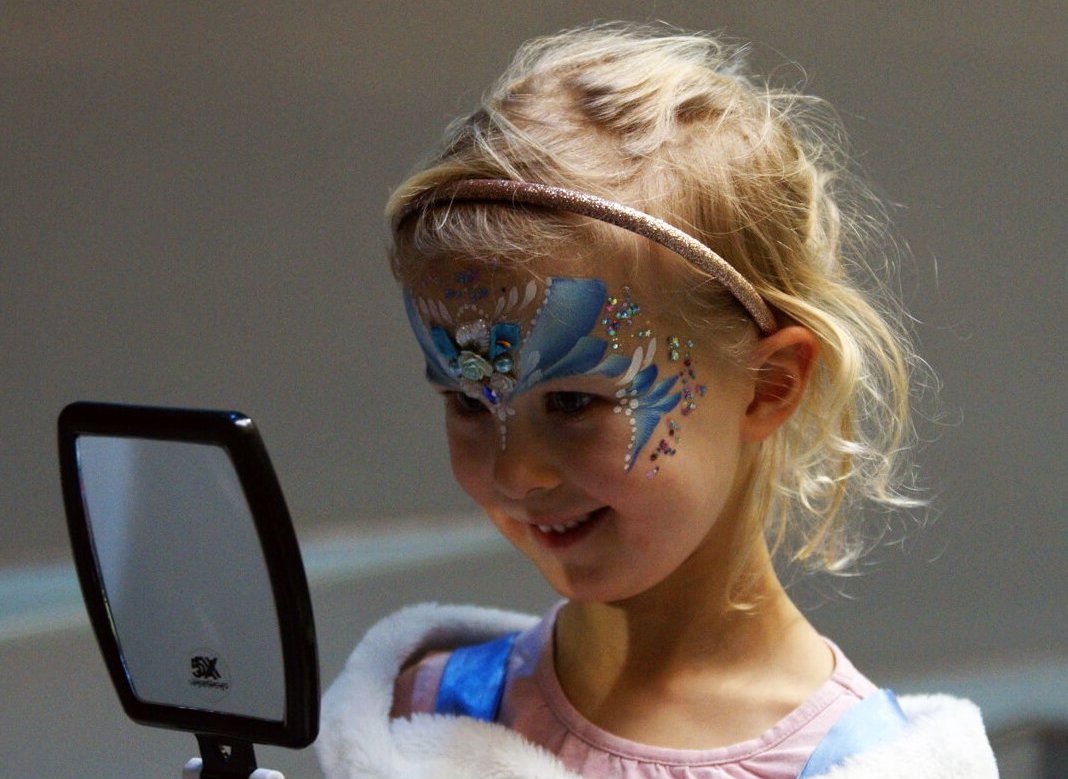 Face painting, children's teater, drawing workshops and feedings

During the holidays, it is possible to be painted as an exotic sea animal by our skilled face painters or even to be creative yourself in our drawing workshop. We also have a daily children's theater show for the younger children. In addition, there will be regular feedings at the pirate fish tank, and of hammerhead sharks, rays etc. in The Ocean Tank as well as of our sea otters Agnes, Mojoe, Riggs and Dixon.