You can look forward to an instructive and fun autumn holiday (12 – 20 October) at the National Aquarium Denmark – Den Blå Planet – where you can experience hammer sharks and sea otters and, not least, an impressive and special coral reef exhibition. And, of course, you can touch sharks and rays in the new tropical petting basin. 🦈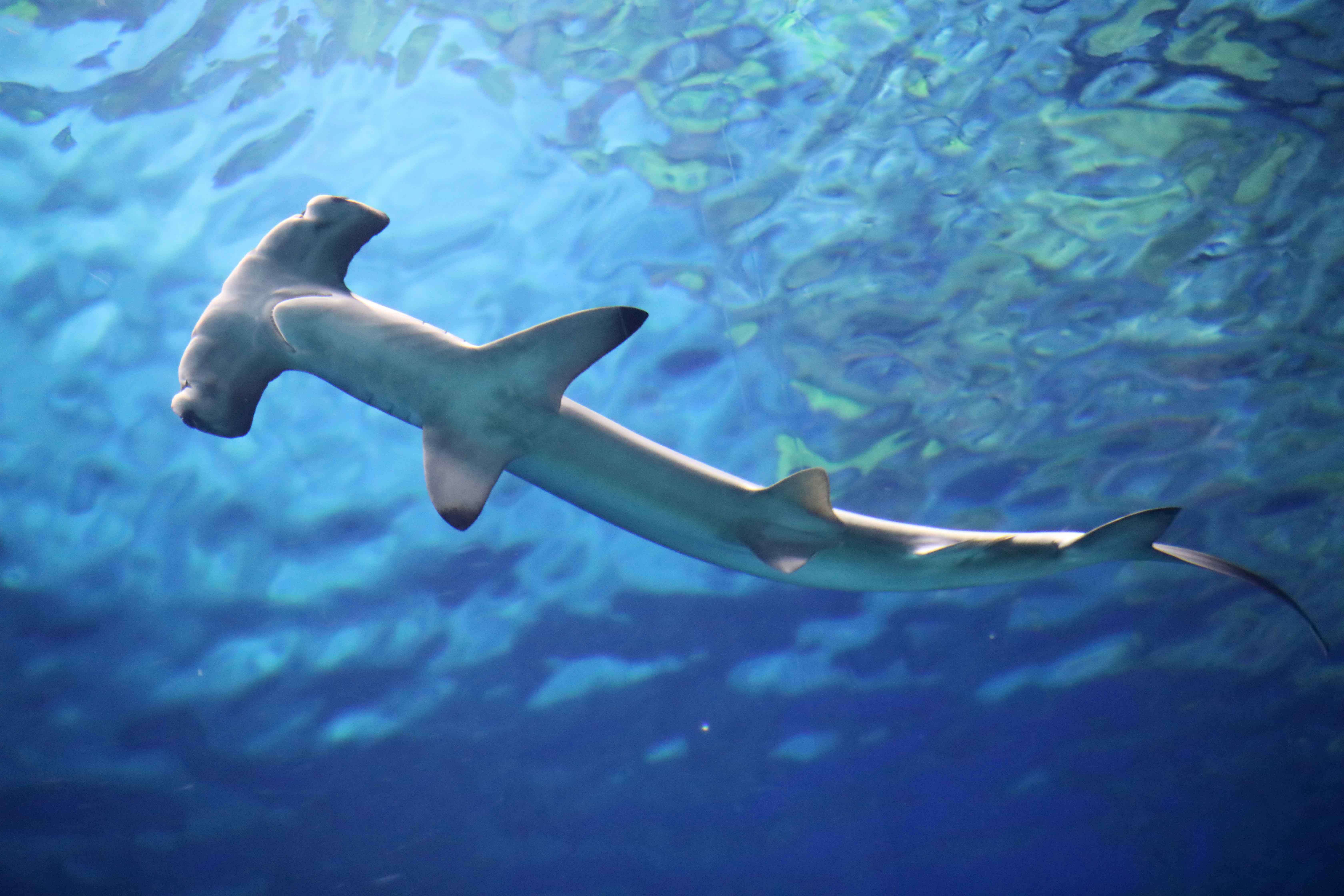 Experience a round-the-world voyage under the sea
The National Aquarium Denmark – Den Blå Planet – is an attraction of international class. Experience a voyage around the world under the surface for children and adults. Get up close to thousands of fish and sea mammals distributed across 48 aquariums with more than seven million litres of water. We have shows and fantastic presentations throughout the day and our staff are ready to provide a high level of service to you.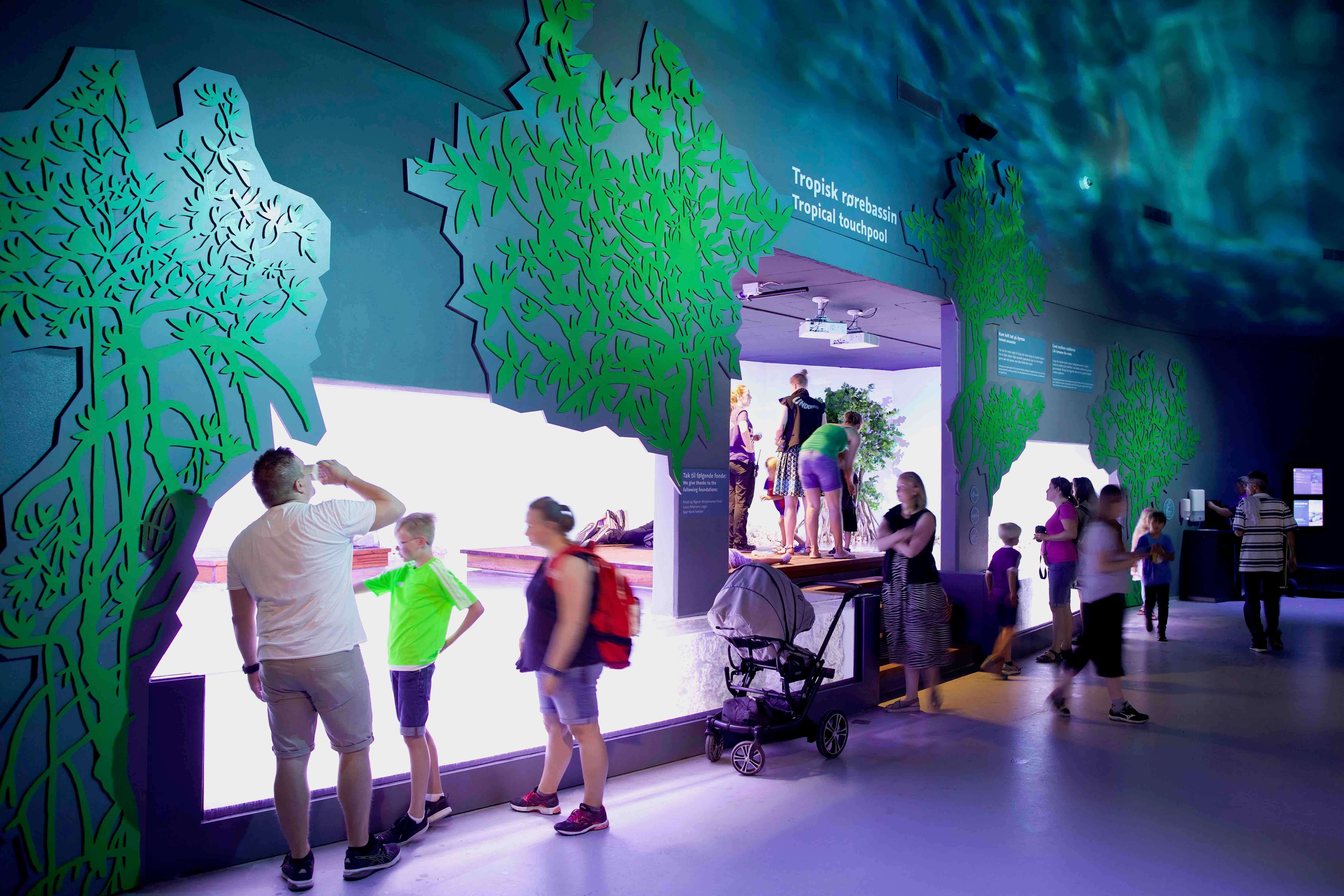 Touch sharks and rays in the new tropical petting basin
Would you dare to touch sharks and rays?
You can find out if you dare at the new tropical petting basin at the National Aquarium Denmark – Den Blå Planet. This is where you can get real close to tropical species such as sharks and rays. So close in fact, that there is a risk of wet sleeves and a guarantee of wet fingers.
Special exhibition on the coral reef
Enjoy the experience of an exhibition that shows off the unbelievable beauty and vulnerability of coral reefs and how important they are to the ocean.
Tucked just beneath the surface of the ocean, the coral reef teems with life. Even though the coral reefs cover less than 1% of the surface of the sea, they are the habitats for 25% of all life in the sea.
Read more about the coral reef exhibition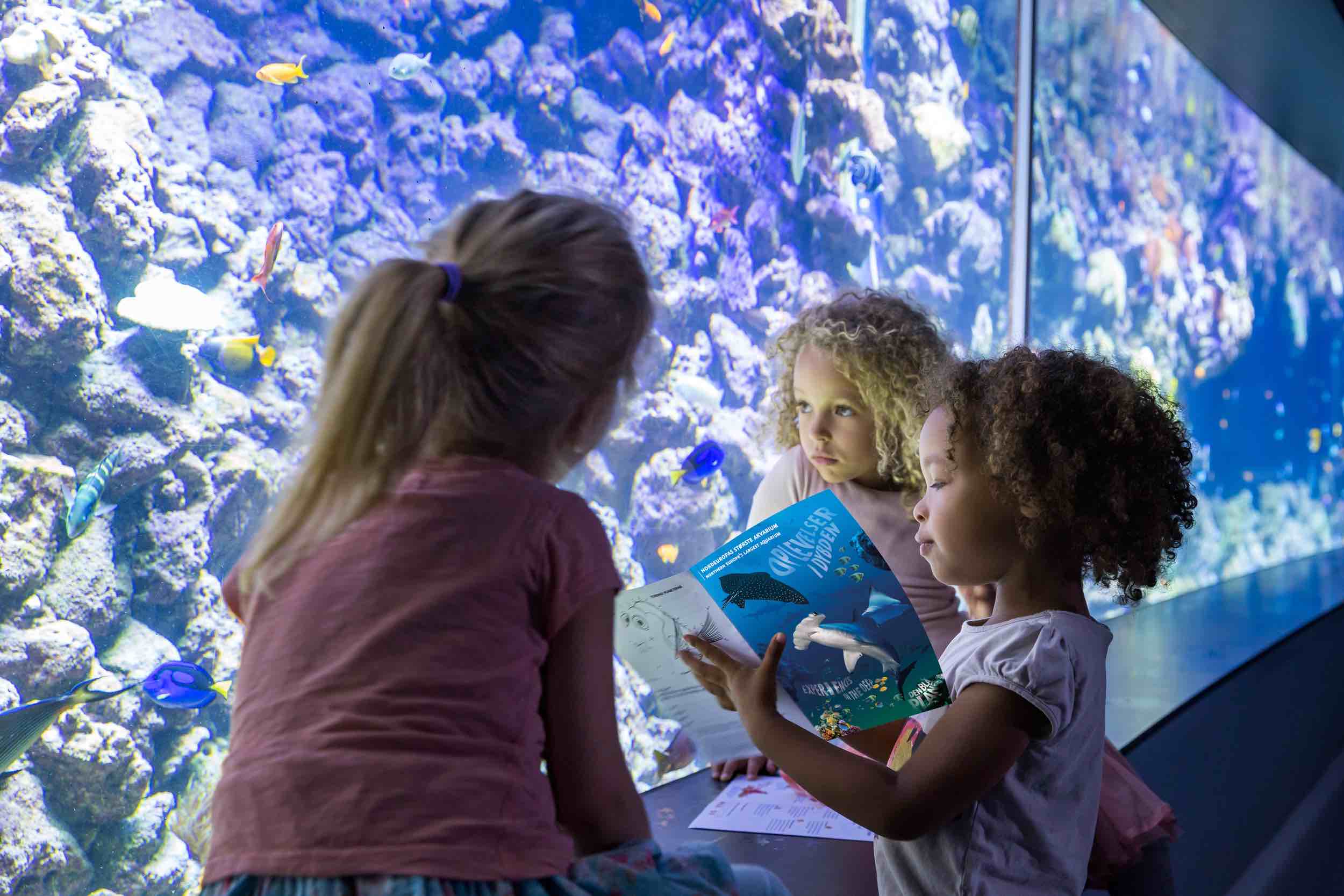 Treasure hunt for all children
Go on a fun treasure hunt around the exhibition and get to know the residents of the coral reef better. We have hidden stamps around the coral reef exhibition that you can look for while learning more about coral at the same time.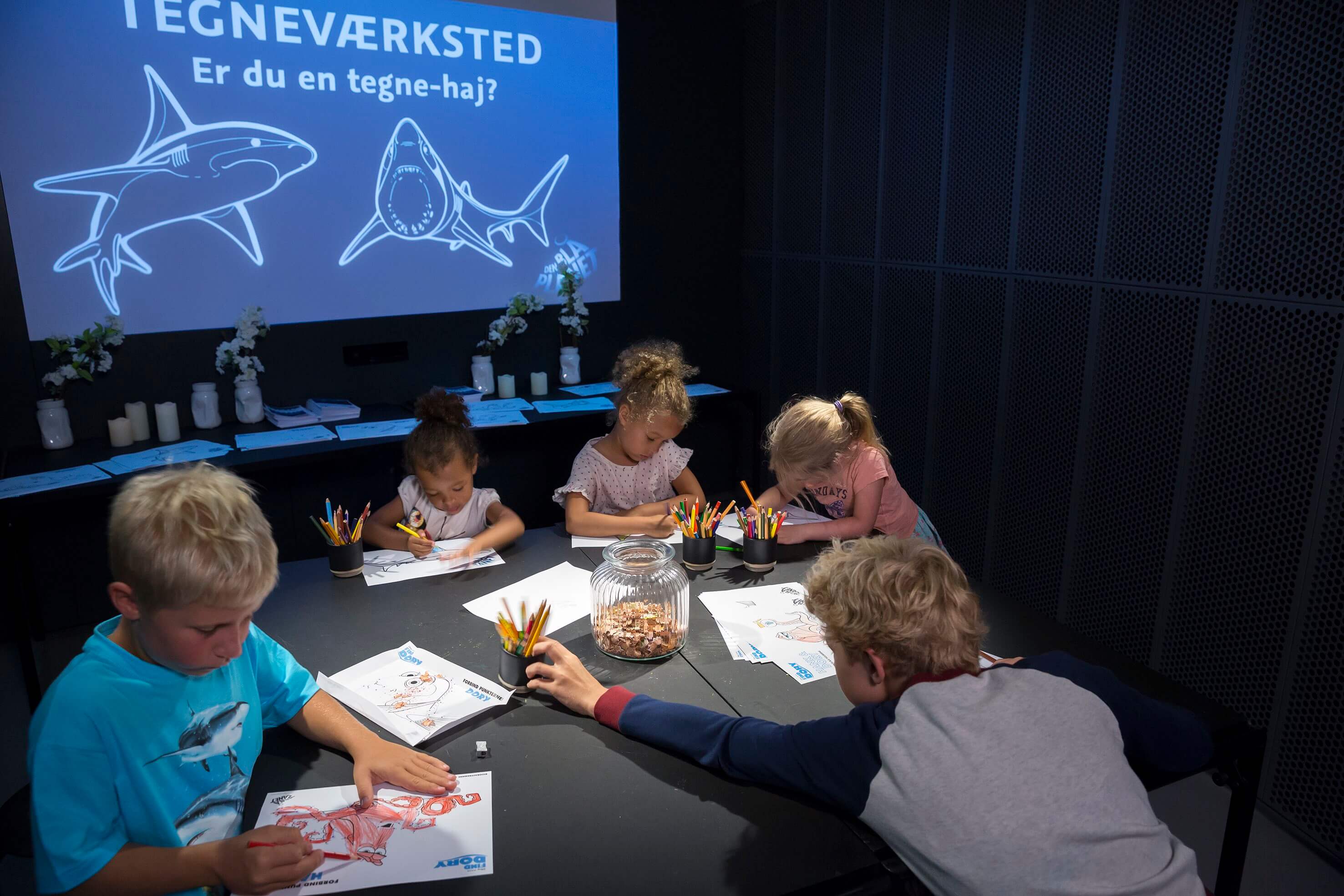 Set your creativity free in the coral reef workshop
You can set your creative talents free in our cosy coral reef workshop and make paper corals and sea anemones.  You can also colour some of your favourite coral reef fish. Whatever you make will help to decorate the National Aquarium Denmark – Den Blå Planet – so it will resemble a beautiful and colourful coral reef.
Go to webshop