We would like to gain active and dedicated sponsors and partners, who collaborate in mutual value creation, and exciting learning experiences for our guests.
We would like sponsors and partners, who with their long term and responsible engagement, contribute to knowledge and action of the brand experience, and support our values (stimulating, personal, enriching, and brave) so that together we can inspire passion for the oceans, in the hearts of children and adults.
Read more: Become a Den Blå Planet partner
We would like sponsors and partners that keep the climate, sustainability, and nature conservation as their priority, and who would like to collaborate to support visibility, information, and activities about these issues.
Our ambition is that our sponsors and partners experience authentic value in their visibility, network, and concrete tools that inspire sustainable action.
A Planet in Balance
It is time to give sustainability a more central role. This must be reflected in the way that we create value with our sponsors and partners.
Therefore, we offer a concept that is modern, relevant, and suitable, where we can work together to strengthen each other's brand and positions as frontrunners for nature conservation and education.
Den Blå Planet is an obvious platform for an agenda that works towards a planet in balance. An agenda that gives provides lots of activities for both large and small ambassadors, companies, and organizations. As a sponsor or a partner, you will always be supporting an important part of Den Blå Planets' work: the care of our animals, and our involvement in research and conservation projects.
A Common Voice
At Den Blå Planet, National Aquarium Denmark, our journey towards sustainability and nature conservation has already begun. We are also aware that nobody can do it all, but that everybody can do something to be more green.
As a sponsor and partner of Den Blå Planet, we invite you to be part of the narrative. For example, we arrange Planet-Days that include lectures, networking, and a focus on sustainability.
We will share your best stories about your green actions on our platform, and we offer courses, workshops, and lectures as part of our new concept. We believe that creating a framework for Den Blå Planet community can create inspiration, development, and a strong and sustainable narrative.
We encourage our sponsors and partners to actively engage in sustainability. It is a huge opportunity for common exposure and branding in collaboration with Den Blå Planets' chosen key issues. We give our sustainable agenda a common voice.
What can you expect?
Even though we are increasing our agenda, there is still space for several levels of support and engagement.
The content and activation are flexible, and it is possible to put together a program that fits you, within a framework of our different levels. Our levels come with a basic package that can be expanded upon with additional purchases of exciting activation possibilities, for even more visibility and engagement.
We greatly appreciate your involvement and even more activation possibilities and initiatives can be created in our collaboration. We place great focus on making sure that Den Blå Planet offers an attractive, relevant, and economically competitive sponsorship program.
When you choose to support Den Blå Planet, National Aquarium Denmark, you are supporting a beacon of experiences and education in Amager, Denmark's national aquarium and a very important cause.
Den Blå Planet, National Aquarium Denmark has Sustainable Development Goal 14 – Life Below Water as our primary goal.

That is because we educate, contribute and inspire the conservation of our earth's oceans and its resources.
The earth's oceans, their temperature, chemicals, currents, and life, drive the global systems that make the earth habitable for humankind.
The handling and treatment of this vital resource and the mitigation of the consequences of climate change are crucial for humanity.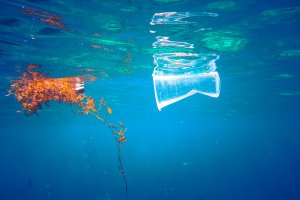 Op to 90% of the plastic waste that ends up in the oceans, stems from the world's river systems. For every 5 tons of fish, the ocean contains up to 1 ton of plastic. In Denmark, ocean plastic derives mainly from fishing nets, food packaging, and microplastic from car tires.
Save the Sea Turtles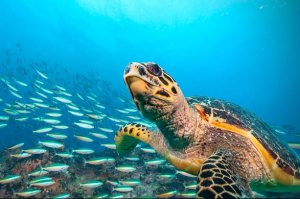 6 out of 7 sea turtle species are critically endangered. Sea turtles face many threats, and plastic pollution means that many sea turtles' stomachs are full of plastic. Huge buildings on tropical beaches have reduced their possibilities to lay eggs. Every year, many sea turtles are caught as by-products of the fishing industry, and subsequently, die.
Øresund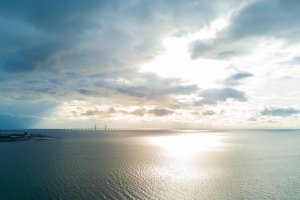 Øresund is our neighboring nature, and a very special ecosystem, where the brackish water of Østersøen meets the saltwater of the ocean. It provides us an opportunity to make a difference by, for example, engaging in the establishment of a stone reef and the planting of eelgrass.
The Coral Reef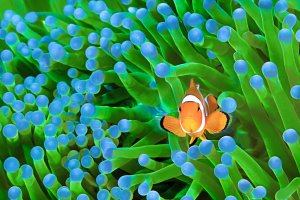 The coral reef only takes up 0.1% of the ocean, but 25% of the ocean's animals live in the coral reef. The coral reef is going through massive changes due to the increase in the ocean's temperatures and the rising CO2 levels. If this continues, we risk losing the coral reefs forever, along with all the amazing animals who live amongst them.
---
Contact